HOME

Facilities-Plant

Facilities - Plant
HANDLING OF GOODS
---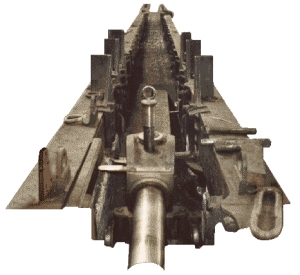 TESTING BENCH 500 TON

Main testing facility is the pulling bench (500 tons - 4905 kN) - 30 m long, operated by an hydraulic piston.
Every year it is calibrated by ''Politecnico di Milano'' at the presence and with the subsequent approval of:
American bureau of shipping, Bureau veritas, Class NK, Det norske veritas, Lloyd's register of shipping, Rina, italian Navy and other official classification companies.

Tested items are covered by official certificates.








---
WORKSHOP
Workshop permanent staff is composed by several high skilled workers, all with welding certification by "Istituto Italiano della saldatura".
Goods are stocked in Italy, Genoa (10.000 m²)