What is Special Plow HHP, with high holding power
The Special Plow anchor is suitable for boats with a bowsprit, both yachts and military vessels. The swivel allows it to adapt to any movement of the boat during mooring. 
The Special Plow anchor is versatile and very suitable for sandy and muddy bottoms. Posidonia's high holding power anchors allow for a 25% weight reduction compared to a mass anchor.
 It is possible to shorten the stem by 10%.
Moreover, we can increase the weight on the upper side by up to +10% by using molten zinc to improve its holding capacity.
 RINA and ABS certified.
Certification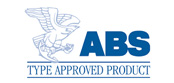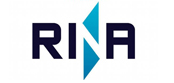 Choose your Special PLOW
We produce the Special Plow anchor from 12 kg to 5175 kg. 
Available in the following versions:
Specific painting

Polishing 400

Hot-dip galvanized

Super yacht execution

Mirror polished Duplex Stainless Steel

Electro-polished 

Passivated.
All of our anchors are also available in low magnetic permeability.
Posidonia Warranty
Posidonia is the only company in Italy that manufactures the Special Plow anchor with qualified workers.
Traction tests, conducted in the presence of naval registers, have validated the high holding power of our anchor. 
Our designers can perform a 3D simulation of the anchor lifting process to prevent any interference between the anchor and the boat. 
Do you need more information?
You may also be interested in