Socket Replacement: Posidonia's Special Procedure
The socketing service for wire rope involves replacing the cable end not by simply pressing it, but by adding a special resin to its interior.
This special procedure allows for a complete fusion between the wire rope and the socket, without reducing its capacity by up to 10% as compared to a pressed cable end.
Posidonia Service is approved by RINA to perform socket replacement.
We can install the Socket on wire rope both at Posidonia, on board or in the shipyard.
Certification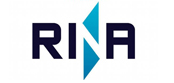 Why replace a socket?
One of the main reasons is the safety that comes with having a socket compared to a pressed sleeve and wire rope, which has less load capacity and resistance.
The second reason is the load capacity which increases by 10% compared to a pressed sleeve.
The third reason is the cost savings that come with replacing a socket compared to throwing away an entire wire rope or shortening it by making a pressed sleeve.
Posidonia Service has been providing lifting, anchoring, and mooring services for over 100 years.
Since 1960, we have had a certified pull bench that horizontally pulls up to 500 tons.
You might also be interested in