The most powerful Pull Bench in the Mediterranean
The main testing structure is the horizontal tensile testing bench (4905 kN) - almost 30 meters long, operated by a hydraulic piston. We call it "Pull bench".
The tests can also be viewed live through special cameras positioned along the path and recorded. We can therefore issue, in addition to the test documentation, also a video proof of the performed test.
Every year it is calibrated by the "Politecnico di Milano" in presence and with the subsequent approval of the Lloyd's Register of Shipping, the Italian Navy and all other IACS Classification Societies.
The Posidonia staff is also certified to carry out non-destructive testing (NDT) and has been working in the company for years with continuous updates from the relevant entities.
Certification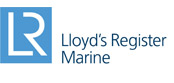 Remote testing up to 500 tons
Remote testing, also known as RFA, is approved by Lloyd's Register.
RFA was developed during the pandemic, and the company has equipped itself with specific equipment to make remote testing available to both inspectors and customers.
RFA allows for faster testing thanks to a closer and more direct communication between Posidonia and the certification entity.
Testing since 1957
The pull bench was manufactured in 1945 in Genoa, 5 months after the war had ended. As it happened in those times, due to the scarcity of men, it was built by female workers of the foundry "Vanzetti". Initially, it was installed at the Giano dock, in the port of Genoa. Later, it was dismantled and reassembled several times and today it is in Novi Ligure.
Do you need more information?
You might also be interested in