What is a double bollard?
Double bollards, welded steel according to the IMO 1175 standard, are designed to provide a safe and stable mooring point for vessels. The two bollard posts provide additional strength and stability to the mooring.
Starting from an international NS standard, we have developed a highly resistant bollard that, while keeping the overall dimensions contained, currently has the highest SWL (working loads) in the world. Read more> here
In addition, the tube heights can also be customized and certified.
Certification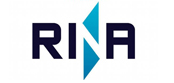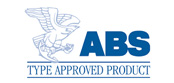 Proven and tested
Our double bollards are certified by the following organizations: ABS, RINA, RS.
Posidonia Products
Among the Posidonia products that may interest you, there are Multiangle Roller Fairleads and Panama Chocks.
You might also be interested in