What's a Panama chock
The Panama is a cable and rope passage.
The Panama chock is generally a casting product used on all types of boats.
Our Panama chocks start from an international standard (DIN 81915) but have been re-engineered and, while maintaining identical overall dimensions, have very high SWL (safe working load), currently the highest in the world.
Our Panama chocks comply with IMO 1175 and Panama Canal regulations.
Posidonia offers a wide range of products such as Smit Brackets, double bollards, and Multi-angle roller fairleads.
Certification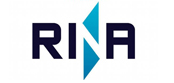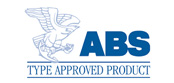 Tested and proven
Our skilled workers have designed and manufactured an openable Panama chock made of high-strength steel tubes and plates, which has been certified. After designing and building it, we have of course certified it with RINA and ABS.
Openable chock SWL 155T
Posidonia has developed and RINA certified an openable Panama chock. We have created a chock made of tubes and steel plates with a roof that can be opened from both sides, available in two sizes: SWL 45T and SWL 110T. The openable Panama chock is RINA certified. Do you need a custom deck equipment made for your specific needs?
You might also be interested in