Multiangle roller fairleads
What's a Multiangle roller fairleads
Unlike standard Panama fairleads, Multiangle roller fairleads are made up of a series of rollers mounted at different angles, which allows for a lower consumption of cables and ropes and a long-term savings of up to 40% in mooring material management. We can offer M.A.F. (Multi Angle Fairlead) with 3 up to 11 rollers or more upon request.
The rollers can be removed and/or opened. The product is completely customizable. Rina certificates and other registries are available upon request.
Certification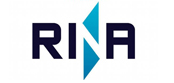 Application fields
Multiangle roller fairleads are mainly used on ships that have a high consumption of ropes and cables, such as cruise ships.
You may also be interested in Posidonia's Panama and Double Bollard.
100% custom-made
All equipment is designed by our engineers and we arrange them according to the customers' needs. Then, our certified personnel with state-of-the-art machinery carefully and skillfully produces everything in Italy: from welding to painting to non-destructive testing.
Do you need a custom-made deck element to meet your needs?
You might also be interested in