Snap Hooks UNAV 4203 and 4208
What are UNAV 4203 and 4208 snap hooks?
The UNAV 4203 and 4208 snap hooks are two types of hooks used for the connection between chain and chain locker.
They allow the chain to be released in case of emergency.
The 4203 snap hook, when installed on deck with the aid of suitable tensioners and shackles, serves as a holding draft to keep the anchor in position when it is in the locker.
The UNAV 4208 snap hook is more suitable for the chain locker.
Available in different finishes: galvanized, stainless steel, and painted versions.
Certification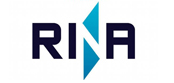 Tested and proven
Since 1960, Posidonia has had a working pull bench that horizontally pulls chains up to 500 tons.
Available with RINA certification.
Posidonia Products
The UNAV 4208 - 4203 snap hooks are suitable for our chains: Studless and Stadlink chains.
Do you need information?
You may also be interested in