What is it
The Compact HHP Anchor is a high holding power, compact anchor that was developed by Posidonia to meet the needs of a customer who had a narrow cubbyhole but required a heavy anchor. Our designers developed a new product that did not exist on the market.
Our workshop located in Novi Ligure, Italy, created an articulated mooring anchor with high holding power that saves 25% in weight and size. Its two side plates allow it to penetrate the ground and act in different directions, giving it super robustness. Furthermore, it has the ability to shorten the stem by 10% to take up even less space in the cubbyhole.
We can supply it with a weight ranging from 16 kg to 15575 kg.
The compact HHP anchor can be hot-dip galvanized and made of duplex steel and with the following processes: painting, hot-dip galvanizing, super yacht execution, passivation, mirror polishing, and electropolishing.
All our anchors are also available with low magnetic permeability.
Certification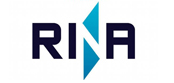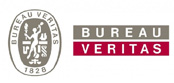 Tried and Tested
Our skilled workers have built the Compact HHP Anchor with high-strength and certified steel sheets.
Naturally, after designing and building it, we certified it. The Compact HHP Anchor has all the work certificates and is certified by BV and RINA.
For Whom is the Compact HHP Anchor Intended?
The Compact HHP Anchor is mostly for the naval market, but there is nothing to prevent its use in other areas where there are small pockets, therefore small anchors, but high holding power is needed.
The compact high holding power anchor is designed for all boats with small cubbyhole tubes and requiring high performance.
Do you need more information?
You might also be interested in